What to Look for in a Healthcare Market Research Company
Introduction
The U.S. healthcare delivery system has always been incredibly Byzantine and complex. What's changed recently is the frenetic pace of change being injected into the system, magnifying the difficulty to get an accurate read on the market.
As a result, organizations of all types are leveraging market research to generate actionable insights and make more informed decisions. Everyone from providers, payers, and financial services firms to pharma, biotech, health tech and life sciences companies are looking for illumination to guide strategy and new initiatives, messaging, pricing, go-to-market,  and other clinical and business decisions.
This guide explores the key factors to consider when hiring a healthcare market research company. From research methodologies and segmentation specialties to pricing and access to decision makers, we'll highlight essential aspects to ensure a successful partnership.
Identifying Specific Needs and Objectives 
Every entity in the healthcare ecosystem has unique requirements.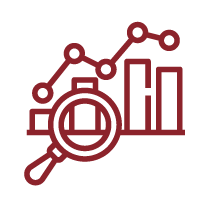 Private equity firms want market insights to inform investment decisions.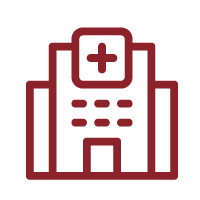 Hospitals and health systems focus on improving patient care.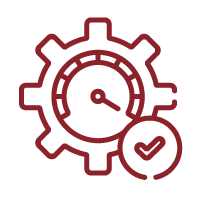 Payers aim to optimize pricing and coverage.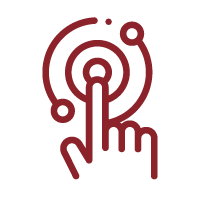 Digital healthcare companies require consumer insights for product development.
Very few healthcare market research companies can span the entire ecosystem, so you'll want to seek out those with specializations and experience that map to your needs.
For instance, our firm (Eliciting Insights) is particularly experienced with helping mid-market digital healthcare technology organizations and private equity firms to better understand buyer needs so that they can make more informed investment and M&A decisions, and more educated strategies around go-to-market.
Prioritizing the Qualities of a Healthcare Market Research Company 
To ensure a successful engagement, organizations should prioritize which healthcare market research company qualities they value most.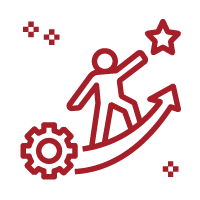 Expertise in the Healthcare Industry
Whether you're looking at large consulting firms, full-service market research companies or smaller boutique market research agencies, a reputable healthcare market research company should have extensive experience working with one more segments such as healthcare providers, payers, biotech, pharmaceutical companies, medical device manufacturers, and other industry stakeholders.
They should possess in-depth knowledge of the healthcare industry, including regulations, market trends, competitive landscape, key decision makers, and a thorough understanding of how they are interconnected.
Even if you are interested in conducting research on a specific category, role or department, the firm you select will need to understand how the findings impact other parts of the ecosystem. Ideally, the market research firm that you select will be populated with people who have previously had roles at payers, providers, or other healthcare companies.
Years of Experience and Research Industry Reputation
It takes a long time for even the best market research firms to understand how all the pieces of the healthcare delivery system fit together, how to recruit quality research panels, and how best to interpret qualitative and quantitative research results.
Look for a firm whose principals have a few gray hairs and a large network.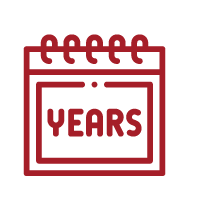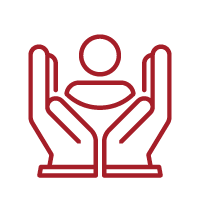 Areas of Specialization
Whether it's value- based care, revenue cycle management, health technology, or digital health, you'll want to work with market research experts with deep knowledge and experience in the specialized areas of healthcare that matter to you.
For instance, at Eliciting Insights we have significant experience with digital health solutions sold to providers and payers including revenue cycle management, claims administration, value based payment models and patient experience.  We have extensive knowledge of the business and finance side of healthcare, and additionally have proprietary provider panel.
Primary Research Versus Secondary Research
Some research providers focus more on conducting primary research like focus groups, interviews and ethnography. Some focus more on secondary research like publishing comprehensive industry reports and providing access to databases. Some do a little bit of both.
Understand what types of market research will support your objectives and couple that with the areas of specialized expertise that each firm brings.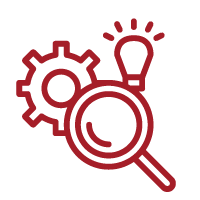 Tailored Methodologies and Research Solutions
Market research companies should offer a range of methodologies to meet the diverse client needs, including:
Segmentation and targeting strategies
Qualitative research methodology for in-depth insights
Quantitative research approaches for statistical analysis
Advanced analytics and innovative techniques for data collection
Incorporating user experience (UX) Research
Leveraging social media insights
In-Person and online focus groups
In-Depth interviews and surveys
Strategic Guidance and Actionable Insights
The ideal market research company should offer strategic guidance and actionable insights that support various aspects of the healthcare industry, such as:
Market strategy development and support
Forecasting and market insights
Pricing optimization
Customer experience and usability Insights
Addressing challenges in the healthcare industry
Project Management and Collaboration
Market research providers whom you vet should have robust project management capabilities, including comprehensive fieldwork management, access to diverse respondents and healthcare professionals, and effective communication with clients.
Evaluating Credentials and References
To guide your decision making process, make sure to thoroughly evaluate the credentials and references of healthcare market research companies to assess their capabilities, track record, and industry reputation.
Have they worked with companies like yours on similar research projects?
Have past clients provided testimonials or agreed to serve as references?
What kind of work samples can they provide?
Are their moderators experienced in probing beyond surface responses to uncover the insights?
This type of detail can provide insights into the company's expertise and the quality of their deliverables.

About Eliciting Insights
We are a market research consultancy that focuses on the business and financial side of healthcare, primarily   for mid-market companies and investors.
As former product, operations, and marketing executives, we believe successful growth strategies are based on the market's pain points. We start with primary market research such as interviews and surveys to pinpoint market needs to ensure you develop the right solutions, with the right value prop, targeted at the right buyer at the right price point.
Our clients include hospitals and health systems, ACOs, payers, HIEs, private equity firms, and high growth-stage digital health companies. We can function as an extension of an in-house research team or as a project or retainer-based outside consultancy.
Particular areas of expertise include revenue cycle management, population health management, payer claims adjudication, corporate governance and portfolio prioritization, strategic sourcing, and vendor selection. For a full list, click here.
At Eliciting Insights, we continuously collect data on users, buyers, market trends and vendor penetration. Our Insights Platform combined with our team of healthcare experts ensures you get the right information to make critical business decisions.