Whether you want to build new solutions or fine tune current solutions, market feedback and market insights are critical.
Our proprietary Insights Platform, was designed to bring you rapid, targeted market insights needed to accelerate your growth. The Insights Platform consists of our Healthcare Executive Panel, Market Intelligence Engine and Healthcare Technology Corporate (HCIT) Index.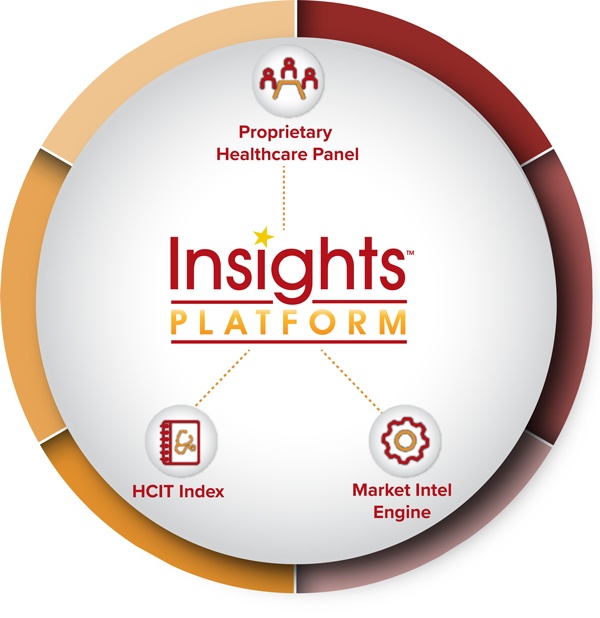 HEALTHCARE EXECUTIVE PANEL
Our proprietary panel of over 1000 hospital leaders, physicians, dentists, practice administrators and other healthcare executives gives you access to feedback and insights from decision makers that can be parlayed into revenue acceleration.
MARKET INTELLIGENCE ENGINE
Our Market Intelligence Engine maintains powerful healthcare longitudinal data to expedite access to market trends and changes in market share.
HEALTHCARE TECHNOLOGY CORPORATE INDEX
Our Healthcare Technology Corporate Index compiles vendors, solutions offered and client satisfaction to develop accurate market landscapes and potential M&A opportunities.