Online Appointment Scheduling: A Missed Chance To Boost Patient Satisfaction
Why providers need to invest more in online scheduling
and recommendations on where to start.
Eliciting Insights Announces Results of Survey on Online Appointment Scheduling in Healthcare
Results indicate patients among all ages prefer self-service scheduling for their healthcare appointments

Millennial (99%), Gen X (97%) and Baby Boomers (92%) respondents would use self-service scheduling if offered.
80% of Millennials have used online scheduling; another 19% haven't booked an online appointment but would if it was offered.
69% of Gen X have used online scheduling; another 28% haven't booked online but would if it was offered.
55% of Baby Boomers have used online scheduling, and another 32% haven't booked it but would if it was offered.
76% of Millennial respondents would be more likely to choose a new healthcare provider who offers online scheduling, compared to Gen (55%) and Baby Boomers (36%) counterparts.
92% of the respondents who have booked online plan to do it again.
To read the full article, download it today!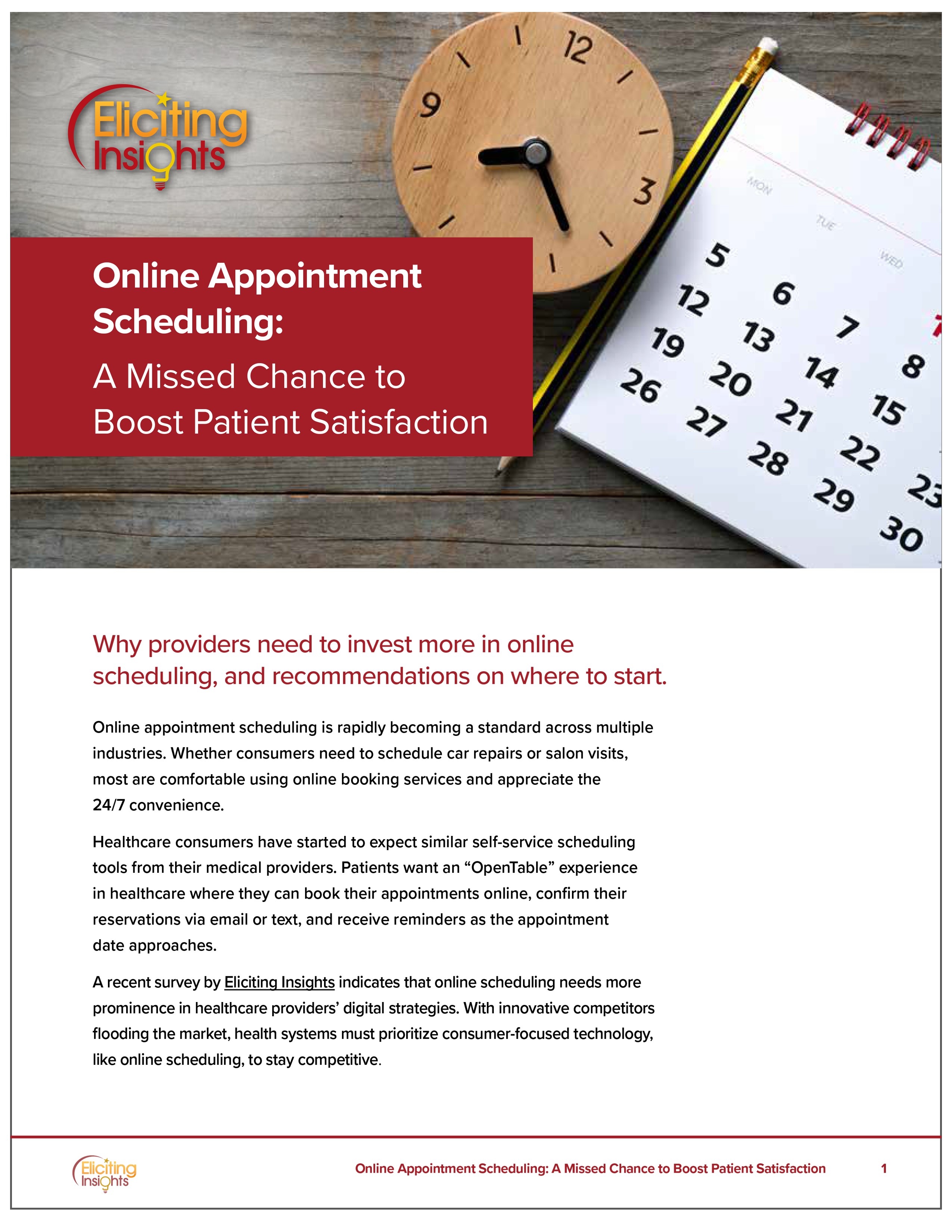 About Eliciting Insights
Founded in 2015, Eliciting Insights is a strategy and market research company specializing in healthcare technology. Our goal is to empower providers, investors, and healthcare vendors to make better healthcare investment decisions using primary data and insights using market data as the foundation for success. For additional details on this study, please get in touch with info@elicitinginsights.com.